Skincare by NANO Beauty is NOW AVAILABLE at English Bay Dental!
English Bay Dental would like to welcome Nazanin from Nano Beauty. She loves working with beauty & with people who need special treatment such as: Hifu, Facial, Teeth Whitening, Makeup, etc.
She has been a beauty consultant for almost 10 years. She can help you with skin management, Microblading, Teeth whitening, Laser hair Removal, Cryotherapy and Facial and many more beauty concerns.
Nano Beauty team can help you with a variety of services, including:
Facials
Botox
PRP therapy
Hifu ultra plus
OxyGeneo
Microblading
Permanent Makeup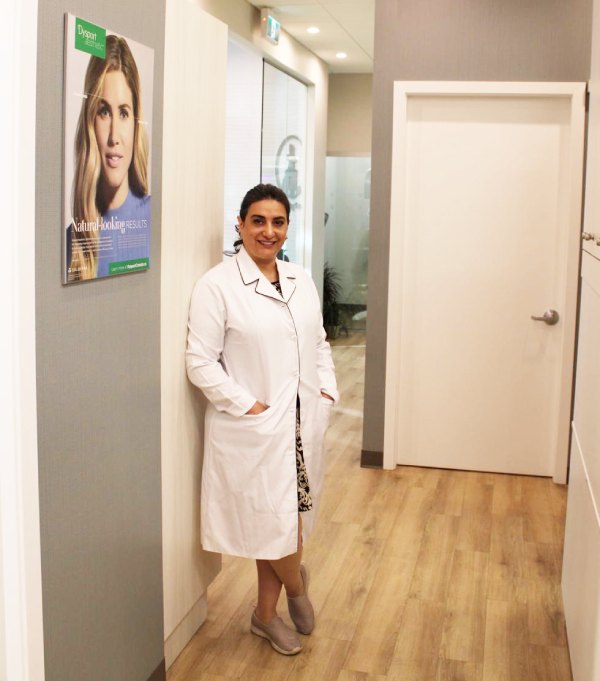 Book a service with Nazanin
You deserve a happy dental experience, we want to help. Call us today at (604) 336-5909 for our assistance.
Laser Hair Removal
Laser hair removal is permanent when the hair follicle is destroyed. When the hair follicle is only damaged, the hair will eventually regrow. … Most people can expect some hair regrowth within a few months. Once this happens, they can opt for more removal treatments.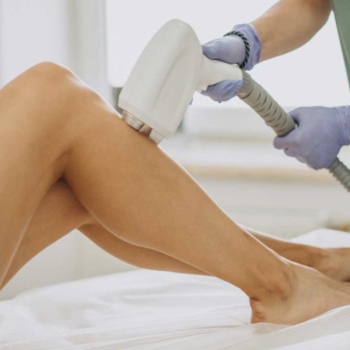 7D Hifu
7D Hifu stands for 'High Intensity Focused Ultrasound', this treatment can target various depths of the body's tissue for skin tightening, skin lifting and body contouring. Entirely non-invasive, 7D Hifu works by targeting deep layers in the skin – it boosts new collagen production and collagen regeneration right at the source. It is sometime called the 'Lunchtime Face Lift' as the treatment is quick, very tolerable and has no downtime. 7D Hifu treatment for the face works as a non-invasive facelift. It tightens the skin, irons out wrinkles, shrinks pores, and targets the 'V' line formation and Jowell lines. 7D Hifu improves overall skin tone, pores, brightness and elasticity.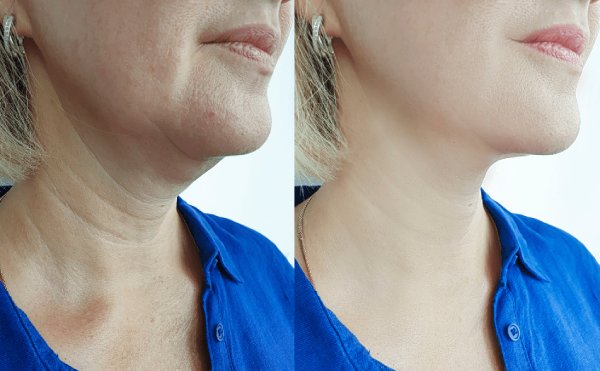 Cryotherapy Removing
Freezpen is an advanced technology in Cryotherapy that offers a quick and incredibly effective treatment that removes unwanted skin lesions and erases skin defects safely, precisely and comfortably. SAFE: Non-invasive and accurate treatment significantly reduces risks and complications. FAST: Most treatments take less than a minute! COMFORTABLE: No anesthesia required. Patients report minimal discomfort. NO DOWNTIME: Patients resume their daily activities immediately after treatment. NO SCARS: As opposed to other invasive treatments, FreezPen does not leave any permanent scars on the skin.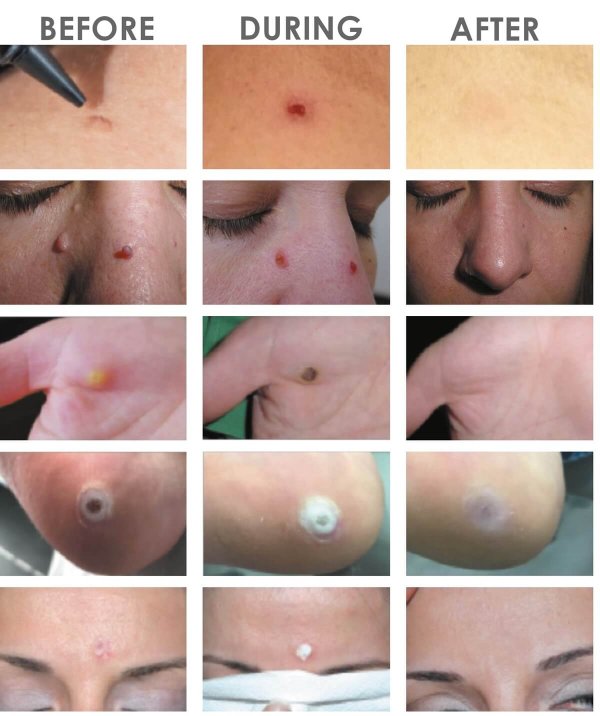 IPL
(IPL ) Intense Pulsed Light , also known as the principle technology for epidermal photo-rejuvenation or the photo-facial . IPL can be highly effective for earsasing signs of againg. In a nutshell ,IPL treats the skin with quick and powerful flashes of light .The light energy then penetrates below the skin's surface, Where the uwanted brown pigment (mealanin) lives. The heat brekes down this pigement into tiny particles, which either rises to the skin's surface or gets carried away by the body's lymphatic system.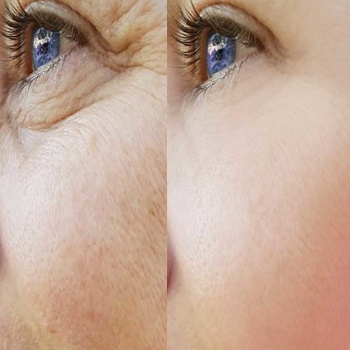 HIEMT Pro Max – Body Sculpting
What is EMS, how does it work, and what are the benefits? HIEMT series' Magnetic Muscle Stimulation, or MMS technology, penetrates through the skin to target fat layers and the muscle layer, inducing powerful involuntary muscle contractions.
The body's response to these contractions is to strengthen its muscle fibers, resulting in improved muscle conditioning and fat burning.
After treatments, the abdomen, buttocks, thighs, calves, biceps and triceps are firmer and have a more defined and toned appearance.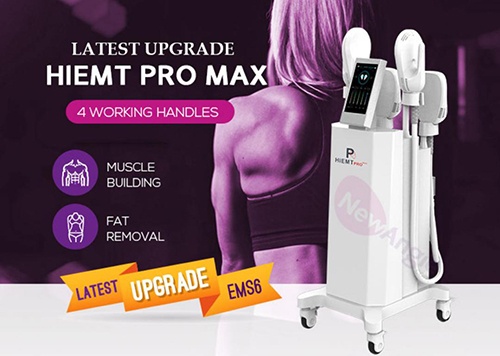 RFMicroneedling
Yes, RF micro-needling produces more dramatic results than traditional micro-needling or radiofrequency treatments alone, as the combination of the two technologies boosts their effectiveness.
Microneedles allow precise delivery of radiofrequency energy into the dermal layer of skin, where collagen-producing cells reside, while the radiofrequency energy increases the level of controlled damage the microneedles inflict.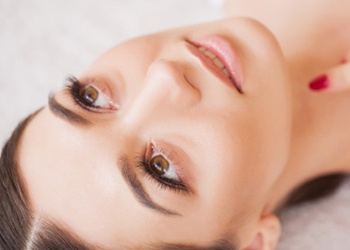 Microdermabrasion
Microdermabrasion treatments use a minimally abrasive instrument to gently sand your skin, removing the thicker, uneven outer layer and has many benefits. This type of skin rejuvenation is used to treat light scarring, discoloration, sun damage, and stretch marks.  
Dermaplaning
Dermaplaning is a procedure that exfoliates your skin and gets rid of dirt and vellus hair, better known as "peach fuzz." It's different from dermabrasion, where an aesthetician or doctor uses a high-speed, rotating brush to exfoliate the skin. With dermaplaning, they use a scalpel or a tool called a dermatome.
The procedure aims to remove fine wrinkles and deep acne scarring, as well as make the skin's surface look smooth. Dermaplaning is safe for most people, with little risk of side effects
How often should you Dermaplane your face?
Since this treatment works by removing dead skin cells, surface imperfections, and unwanted hair, it's best to get it done every three or four weeks.
Come meet your local Vancouver Dentist
You deserve a happy dental experience, we want to help. Call us today at (604) 336-5909 for our assistance.