About English Bay Dental Group
Welcome to English Bay Dental Group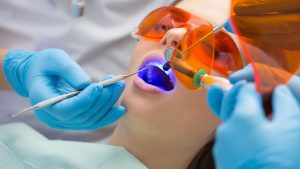 ​Welcome to English Bay Dental Group, your Vancouver dental office. Meet our experienced team, learn where to find us, and discover how we can make your smile brighter.
At English Bay Dental, we take your teeth and gums seriously and we believe that good oral health is the key to looking and feeling great. That's why we strive to take your oral health to the next level every time you visit.
Our location is new and and designed to feel modern and comfortable, but our team is experienced — providing general dentistry as well as cosmetic dentistry and much more. Since our bright new West End clinic has an experienced team and brand new equipment, we're proud to offer a full slate of services in-house, and we want to be your one-stop shop for all your oral care needs.
No matter which services you need, you can expect our team to provide a patient-focused experience. We will strive to ask about and address your oral health concerns, and our team will aim to show rather than tell. We pride ourselves on educating our patients about each procedure, as we want to make sure you understand our approach every step of the way.
Dr. Siavash Alam-Shoushtari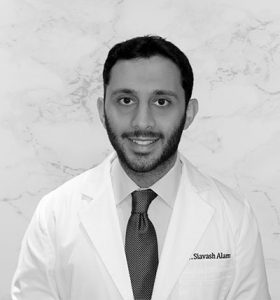 Dr. Siavash Alam was born in London but grew up in Vancouver. After completing high school in Vancouver, he went to UBC to complete his Doctor of Medicine in Dentistry. He prides himself on the quality of restorative, aesthetic, and implant dentistry he provides for his patients. Dr. Alam is a caring, calm, and enthusiastic dentist, and does exemplary dental work, and has many years of experience working with anxious and nervous patients. His philosophy focuses on prevention, helping his patients achieve and maintain healthy mouths and beautiful smiles.
Dr. Alam is certified as an Invisalign provider, which enables him to provide orthodontic treatment without the use of traditional wire braces. He believes that a balanced bite achieved through orthodontic treatment is the key to the longevity of teeth.
Dr. Alam uses 3D scanning technologies, and 3D printed surgical stents to place implants in the safest and most predictable manner. He has received training in placing/restoring dental implants at the West Coast Institute at UBC and AIC (Advanced dental Implant research and education Centre) of Canada. In addition, he has finished continuing dental education at UBC for soft tissue grafting (gum grafting).
Dr. Siavash Alam also believes in using botulinum toxin (Botox/Dysport) for aesthetic and therapeutic (Migraine and myofascial Pain) purposes. He has finished his advanced training at Pacific Training Institute in Vancouver.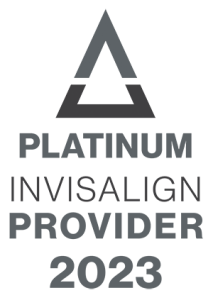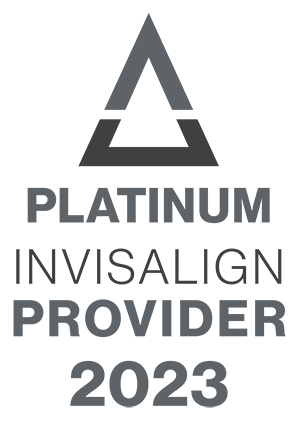 Dr. Alam is a member of the Canadian Dental Association, the BC College of Dental Surgeons, the BC Dental Association.
When he's not at the clinic, he enjoys running and hiking in the summertime and snowboarding during the snow season, taking advantage of BC's beautiful mountains and slopes.
Dr. Sasan Hadianfar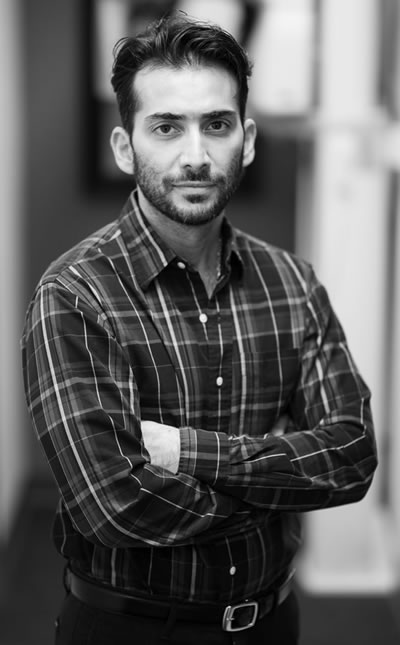 Dr. Sasan Hadianfar, General Dentist, received his Doctor of Dental Surgery degree from American University of Science and Technology in 2009 and his Doctor of Medical Dentistry degree from UBC in 2014 and has been practicing dentistry in Metro Vancouver area since then.
Dr. Hadianfar has taken numerous post graduate courses in Cosmetic Dentistry, Orthodontics, Comprehensive Implant and Regenerative Surgeries, Gingival Plastic Surgery, Botox and Laser Dentistry.
Dr. Hadianfar is a Member of International Dental Implant Association, American Academy of Cosmetic Dentistry and Canadian Board of Aesthetic Medicine.
He continuously aligns his vision and passion for Excellence in Dentistry and providing comprehensive and individualized treatment planning for patients.
When not at the office, Dr. Hadianfar enjoys travelling, playing tennis and reading.
Dr. Sasan Hadianfar is a Platinum Invisalign Provider, which is because of their level of education and experience with Invisalign.
Dr. Mona Sadegh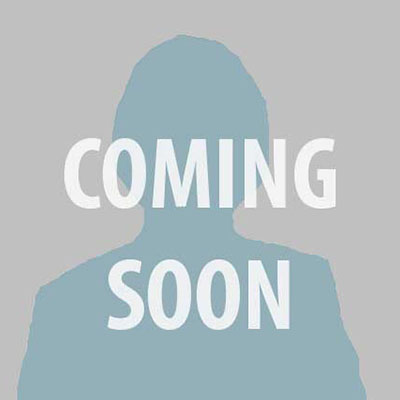 Bio Coming Soon
Meet Our Team of Dentist Near You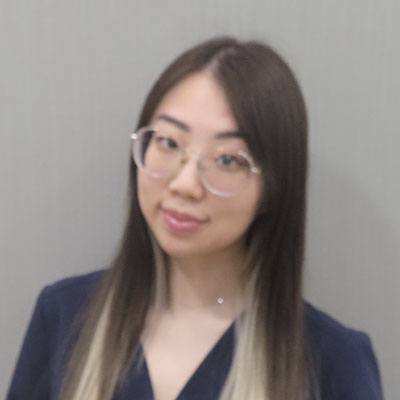 Lily
CDA
Lily completed her Dental Assisting training at CDI College in 2012. She enjoys working at English Bay Dental Group where the team stays up to date with the latest advancements in dentistry. What she loves the most about being a CDA is being able to offer patients the best new treatment plans, to help them reach their oral health goals. In her spare time, Lily likes trying new foods and travelling.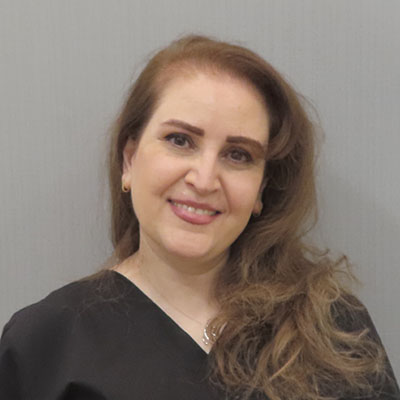 Parisa
Hygienist
Parisa is a Registered Dental Hygienist (RDH) who graduated from the Vancouver College of Dental Hygiene in 2020. What Parisa loves most as an RDH is being able to helping patients maintain great oral health through patient education, tips on preventing oral diseases and by demonstrating good oral hygiene practices. When she's not working, Parisa enjoys spending time outdoors, travelling, cycling, swimming, and cooking.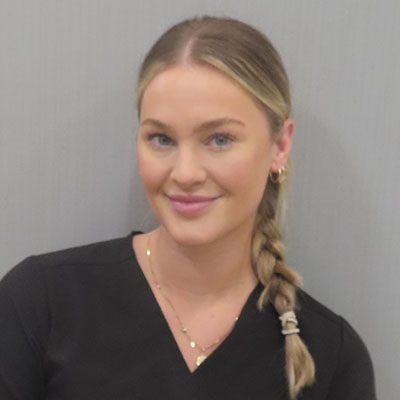 Jessica
Hygienist
Jessica completed her dental hygiene training at Vancouver Community College in 2017. What she enjoys most as a Registered Dental Hygienist (RDH) is meeting new people, and providing patients with the tools and knowledge to improve their oral health. Outside of work, Jessica loves going for runs, working out at the gym, and going on hikes with her dog, Olive.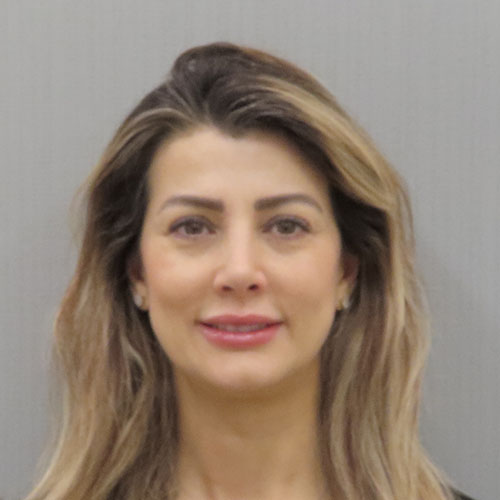 Mary
CDA
Mary has an artistic background and when she moved to Canada, she joined her family's passion for dentistry. Trained as a CDA at DCC college, she is pleased to provide her experience and expertise to English Bay Dental patients. Mary is committed to putting patients at ease. She strives to explain the importance of good dental care.
In Mary's leisure time, she enjoys spending time with creative and artistic pursuits, along with exploring the outdoors. Mary has a long history of giving back to the community through several organizations dedicated to health and those less fortunate.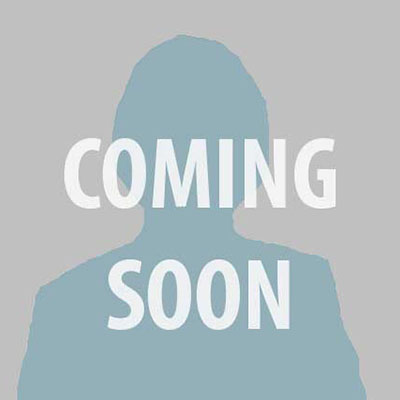 Mitch
Hygienist
Bio Coming Soon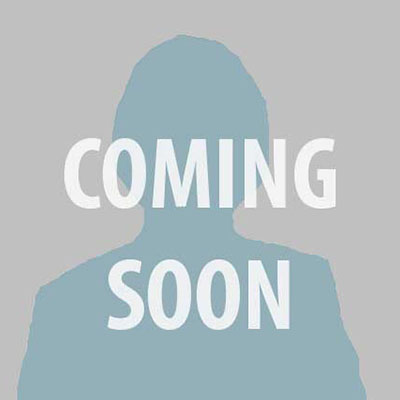 Lara
Receptionist
Lara completed her Dental Business Administration program in Calgary, in 2008. What she enjoys most about working in the dentistry is being able to be a part of her patient's progress towards a healthier smile. On her day off, you can find her spending time with her fur children, going to the beach, concerts, and enjoying the wonderful weather in Vancouver.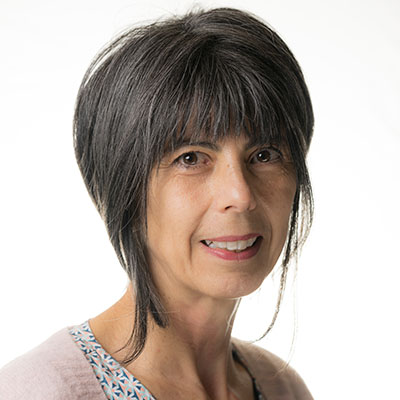 Christine
Receptionist
Christine graduated from BCIT in 2001. Her favourite things about working at English Bay Dental Group is serving the community, teamwork, and making a positive change patients' lives. When she's not working, she loves spending time with her family and friends, yoga, paddle boarding, snow shoeing, and so much more! Christine was born in France and can assist patients in both French and English.
Come meet your local Vancouver Dentist
You deserve a happy dental experience, we want to help. Call us today at (604) 336-5909 for our assistance.
Why Choose Us?
Find out why so many patients love our Vancouver dental clinic.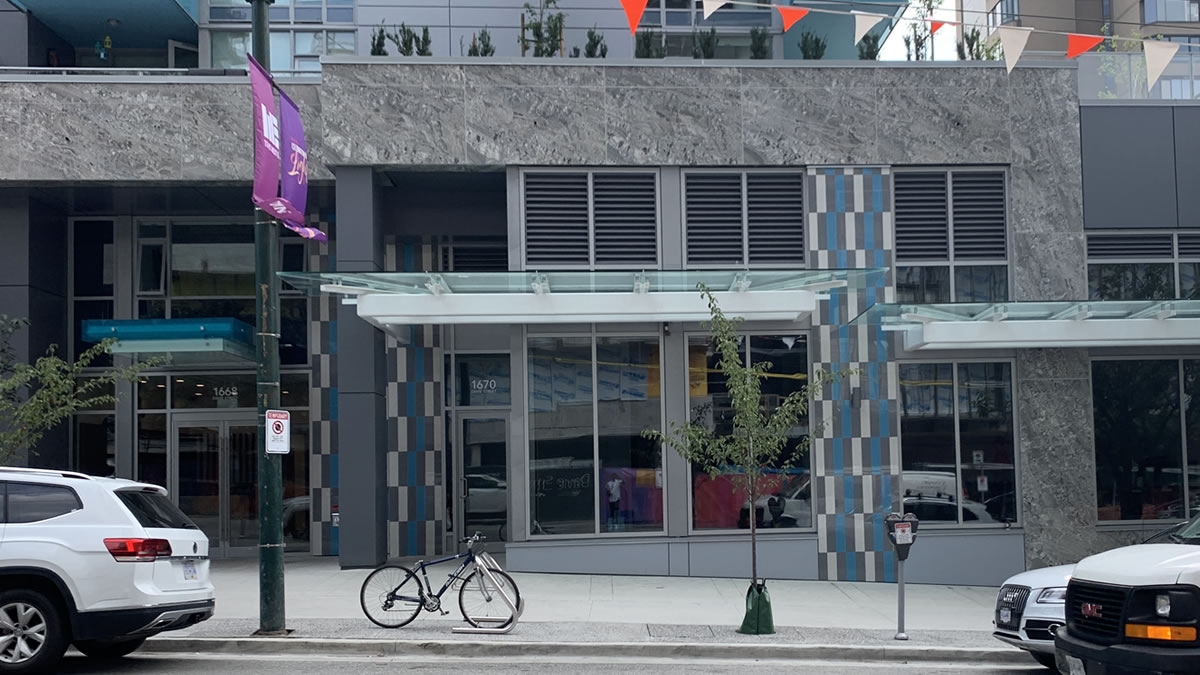 Practice Policy
We promise that mutual trust and respect will be an important factor in your treatment.
Convenient Location
We are located in the West End on Davie Street, next door to London Drugs, with plenty of street parking.
Insurance Accepted
We are open 6-days a week and accept most Dental insurance plans.
Please note that the reviews link shown will take you to an independent third-party website not endorsed by or affiliated with our dental practice.
Come meet your local Vancouver Dentist
You deserve a happy dental experience, we want to help. Call us today at (604) 336-5909 for our assistance.